Keller Hall, Reception Room
28 Westhampton Way
University of Richmond, VA 23173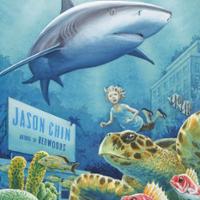 The School of Arts & Sciences Education Department is hosting children's author and illustrator Jason Chin for a talk about his work.
Chin specializes in science literacy, and his lecture will focus on how he develops his picture books, including his newly released title, Grand Canyon, which has earned five starred reviews.
Chin is the author and illustrator of the acclaimed books Gravity, Island: A Story of the Galapagos, Redwoods and Coral Reefs. Most recently, he illustrated Water is Water, by Miranda Paul.
Chin grew up in a small town in New Hampshire, and studied illustration at Syracuse University. In 2001 he moved to New York City and found a job at a children's bookstore in Manhattan. It was through co-workers at the store that Jason found his way to his current publisher, Roaring Brook Press.
Chin's latest book, Water is Water, has just been published, and has earned multiple starred reviews. His previous book, Gravity was a 2014 Gryphon Honor Book (from the Center for Children's Books) and Island: A Story of the Galapagos, won the 2013 Gryphon Award.
Chin's talk is co-sponsored by Boatwright Library and the School of Professional & Continuing Studies Graduate Education program.
The event is free and open to the public. Registration is not required.
Contact: Angela Leeper, Director, Curriculum Materials Center, (804) 289-8433