Film: The Sound of Noise
7:30 PM - 9:30 PM

Robins School of Business, Ukrop Auditorium
Dirs. Ola Simonsson, Johannes & Stjärne Nilsson | Sweden - France | 2010 | 102 min.
Detective Amadeus Warnebring was born into a family with a long history of famous musicians. Ironically, he hates music. When a band of outlaw percussionists disrupts the city with their outlandish, renegade musical performances, Warnebring makes it his personal mission to bring them down, in a hilarious game of cat and mouse.
Ukrop Auditorium
Friday, April 13, 3 & 7:30 p.m.
Sunday, April 15, 7:30 p.m.
Free and open to the public. richmond.edu/ifs
Friday afternoon introduction and post-film discussion led by Abigail Cheever, Associate Professor of English and Film Studies.
The International Film Series (IFS) is sponsored by University of Richmond International Education and Boatwright Memorial Library's Media Resource Center. This film is co-sponsored by University Museums and Sound Arts Richmond.
Sound Arts Richmond is supported by a grant from the Virginia Tourism Corporation.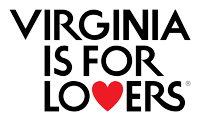 Contact: The Office of International Education , (804) 287-6316