CANCELED! Spiders & Hops - Giving Day Celebration
5:00 PM - 8:00 PM

Kindred Spirit Brewing

12830 West Creek Parkway
Richmond, VA 23238
Cancellation Notice
In response to the COVID-19 outbreak and the University's actions, this event has been canceled. Registrants will receive communication about refund options.
Join local University of Richmond SPCS students, faculty, staff, alumni, family and friends for a fundraising Spiders & Hops celebration to launch UR Here Giving Day at Kindred Spirit Brewing on West Creek Parkway in Goochland. Enjoy beer, sandwiches and refreshments; join a friendly game of cornhole or two; play a little foosball, arcade golf or a board game; watch sports on the big screens; and enter to win door prizes while networking and catching up with fellow SPCS students, friends, graduates, deans and faculty.
Ticket Options
Use the "Register" button to purchase tickets. Ticket fees include live music entertainment, sandwiches, snacks and eligiblity to win door prizes. A portion of the proceeds from this event will benefit SPCS student scholarships.
$20 per person includes 2 beer tickets
$10 per person includes 2 non-alcoholic drink tickets
Activities
Kindred Spirit Brewing will offer a complimentary brewery tour at 6 p.m. Sign up upon arrival.
Live music will be provided by What's On Tap.
During a break in sets, door prizes will be announced, around 7 p.m. Must be present to win.
This event is provided by the SPCS Alumni Association and the SPCS Student Government Assocation, open to SPCS faculty, staff, students, alumni, family and friends. It is made possible in part because of our generous sponsors.
We welcome additional sponsors: please visit our sponsorship page for details and payment.
The event is hosted by Kindred Spirit Brewing, our partner in the Beer Brewer Professional Certificate program.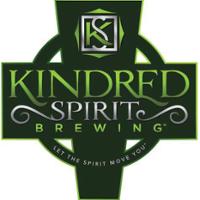 Spiders & Hops Celebration - April 2019
Contact: James Campbell, Sr. Director of Marketing & Engagement, SPCS, (804) 289-8133